No results were found for the filter!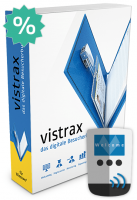 vistrax - Bundle "SingleUser-Solution"
vistrax - With our "single-user solution" bundle, you can secure many advantages - and the best part, you save 10% compared to buying it individually! Modern technologies and increasing digitization require holistic, networked solutions. However, you also need network-free single-user solutions, as not every gate or reception is integrated into the company network or...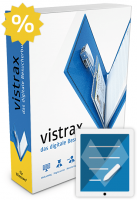 vistrax - Bundle "Digital-Professional"
vistrax - We have thought of everything with our "Digital Professional" bundle. And best of all, you save a full 10% compared to buying it individually. Our most popular offer configuration now for you at a price advantage: Benefit from the powerful duo of vistrax and our signature pad. Have your visitors digitally sign hygiene and safety instructions or the release of...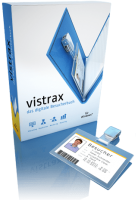 vistrax - the digital visitor book
vistrax - visitor management for small and medium-sized companies Easy visitor management Fast login and logout of visitors GDPR-compliant deletion and pseudonymization Modern welcome for visitors for an ideal first impression High security standard thanks to the no-cloud solution and no internet pressure Visitor management vistrax is the software for Windows for recording,...